HR Generalist
Date Posted: 2023-08-16
Job Description: As an HR Generalist at LayerZero you will play a pivotal role in supporting our workforce and ensuring effective HR operations within the manufacturing environment. You will collaborate with various departments to implement HR programs, policies, and practices that align with company objectives while fostering a positive and inclusive work culture.
Base Salary (USD): 60000
Education Requirements:Bachelor's Degree
Eligibility to Work Requirement: Citizenship: Must be a citizen of the country
Employer Overview: LayerZero Power Systems is a leading provider of power distribution solutions for data centers and critical facilities. With a focus on innovative technology and reliable performance, LayerZero offers a comprehensive range of products and services that ensure the availability and safety of electrical systems. Our team of dedicated professionals is committed to delivering exceptional solutions and outstanding customer support. Join the LayerZero team and be part of a dynamic company at the forefront of the power industry.
Employment Type: Full-time
Employment Unit: Human Resources
Experience In Place of Education: No
Experience Requirements: 3 years of recruiting experience
Hiring Organization: LayerZero Power Systems, Inc.
Website: https://www.layerzero.com
Address: 1500 Danner Drive, Aurora, OH, 44202, USA
Incentive Compensation: Salary
Job Benefits:
Competitive salary and performance-based incentives.
Comprehensive Company paid benefits package, including medical, dental, and vision coverage.
401(k) retirement plan with company match.
Paid time off and holiday pay.
Positive and collaborative work environment.
Job Immediate Start: Yes
Job Location Type: OnSite
Job Start Date: 2023-08-18
Qualifications:
Bachelor's degree in Human Resources, Business Administration, or a related field.
Minimum of 3 years of experience as an HR Generalist, preferably in a manufacturing or industrial setting.
Strong understanding of employment laws and regulations.
Total Job Openings: 1
Valid Through: 2023-11-17
Apply Now!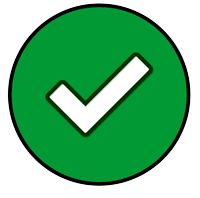 Your Information Was Successfully Submitted!
Thank you for your interest in LayerZero!