LayerZero Corporate Overview

Company Name:
LayerZero Power Systems, Inc.

LayerZero

Logo:
Slogan:
The Foundation Layer
Description:
LayerZero Power Systems is a leading manufacturer of high-quality power distribution solutions, specializing in static transfer switches, power distribution units, and power panels.
Founded:
April 4, 2001
Address:

1500 Danner Drive




Aurora

,

Ohio

44202

,

USA

Telephone:
440-399-9000
Email:
info@layerzero.com
Website:
https://www.layerzero.com
LayerZero Power Systems, Inc. Corporate
LayerZero is a globally recognized leader in providing state-of-the-art power distribution solutions for critical industries. With a strong focus on reliability, innovation, and customer satisfaction, we deliver advanced power systems products that ensure uninterrupted and dependable power supply in mission-critical environments.
LayerZero Power Systems was founded in 2001 by a team of experienced professionals with a shared vision of making power distribution for critical industries better. Through unwavering dedication and a commitment to excellence, we have grown LayerZero into a trusted global brand, serving a diverse customer base worldwide.
LayerZero products are proudly designed and manufactured in Aurora, Ohio, USA. We are committed to providing our customers with the highest quality products and services.
At LayerZero Power Systems, our mission is to empower businesses with safe and resilient power distribution solutions, enabling them to operate at their full potential in the face of any challenges. We are dedicated to engineering high-quality products that meet the unique needs of our customers and exceed their expectations.
LayerZero is expanding manufacturing capacity with a building addition. See progress and updates at
LayerZero.com/expansion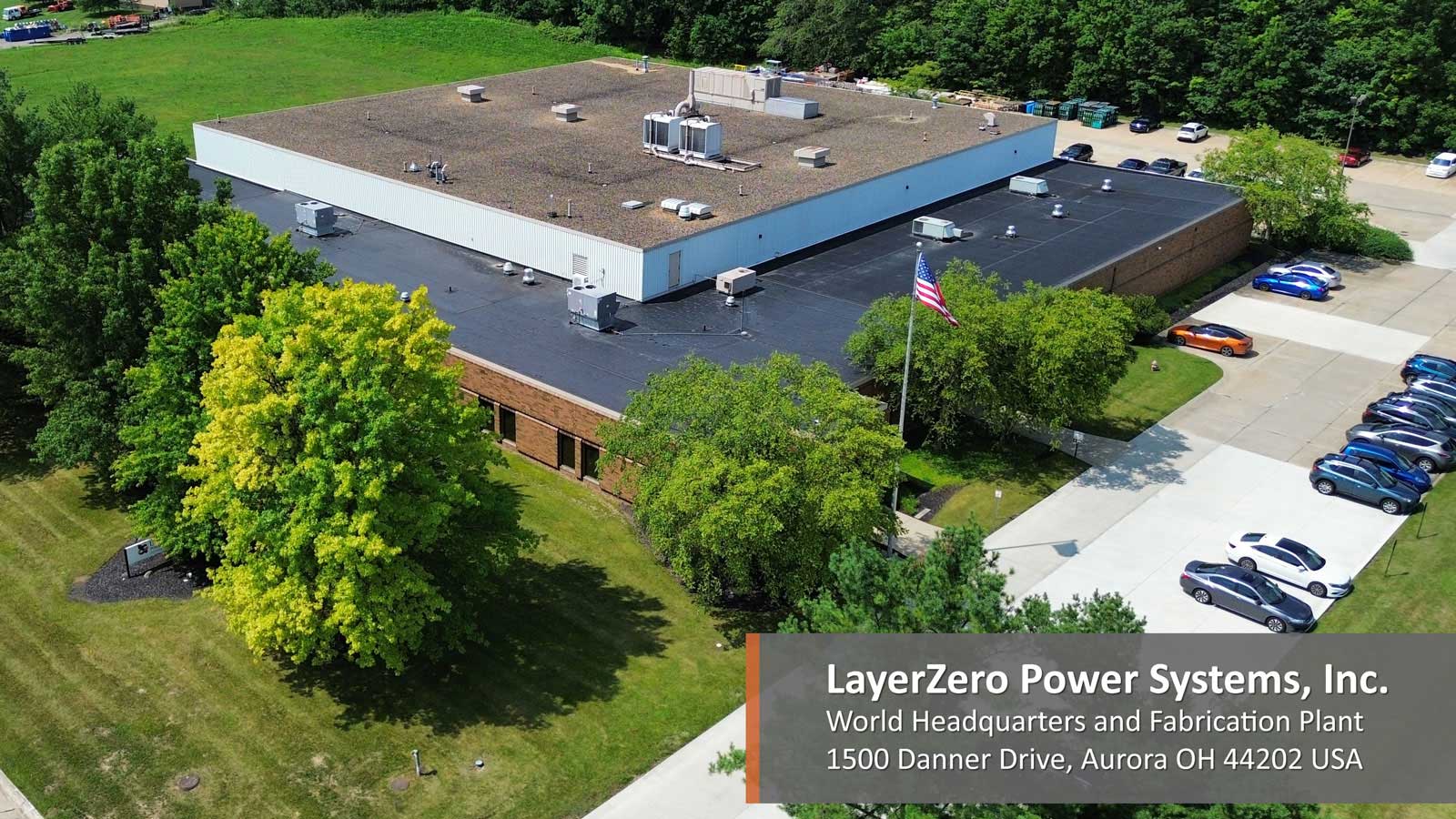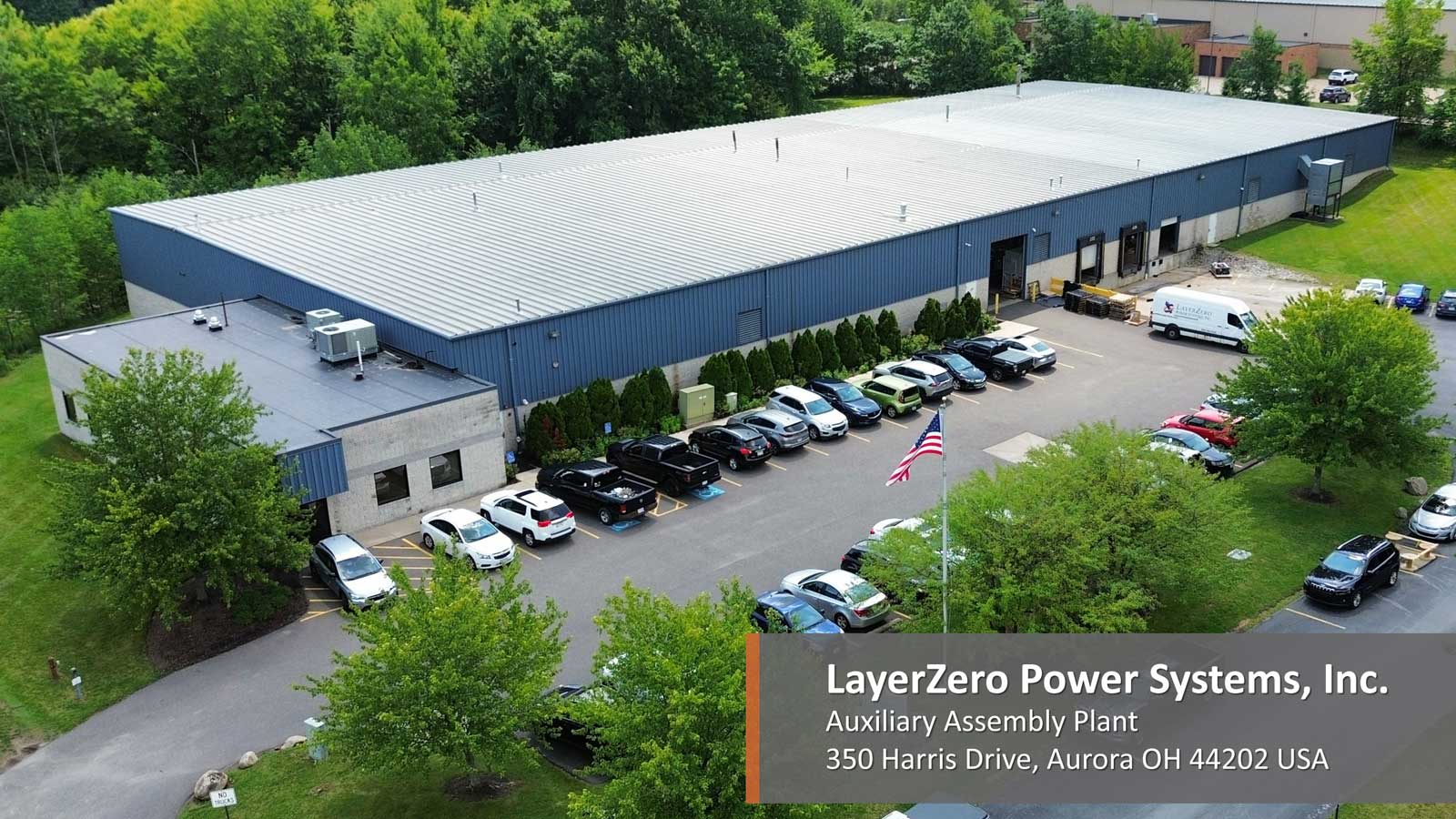 Our Core Values:
Reliability: We prioritize unmatched reliability in all aspects of our products and services, ensuring that our customers can rely on us for uninterrupted power.
Innovation: We foster a culture of continuous innovation, constantly pushing the boundaries of power distribution technology to provide our customers with cutting-edge solutions.
Customer Focus: We are committed to deeply understanding our customers' challenges and requirements, and delivering tailored solutions that address their specific needs.
Quality: We maintain rigorous quality standards throughout our processes to consistently deliver products that meet the highest industry standards.
Integrity: We conduct our business with the utmost integrity, operating transparently and ethically in all our interactions. We are committed to providing our customers with the best possible experience, and we believe that integrity is essential to building long-term relationships with our customers.
If you are looking for a reliable and innovative power distribution partner, then LayerZero Power Systems is the perfect choice for you. Contact us today to learn more about our solutions and how we can help you achieve your business goals.
Comprehensive Power Distribution Solutions for Data Centers
LayerZero specializes in providing comprehensive power distribution solutions tailored for data centers. Our cutting-edge product lineup includes industry-leading static transfer switches (eSTS), power distribution units (ePODs), remote power panels (eRPPs), and more. Trusted by data centers across the globe, our solutions ensure the highest level of reliability, efficiency, and safety for critical operations.
Customized Solutions for Unique Facility Requirements
We understand that each facility has unique power distribution requirements. At LayerZero, we excel in delivering custom power distribution solutions that precisely meet your specific needs. Our team of experienced engineers collaborates closely with facility operators to gain deep insights into their infrastructure and operational challenges. Leveraging our expertise and state-of-the-art manufacturing capabilities, we design and manufacture tailored power distribution systems that seamlessly integrate into your facility, ensuring optimal performance and reliability.
Uncompromising Quality and Reliability
At LayerZero Power Systems, we are unwavering in our commitment to delivering products of the highest quality and reliability. Our products are meticulously designed and manufactured in-house at our facility in Aurora, Ohio, USA, adhering to rigorous quality control processes. By maintaining complete control over the manufacturing process, we ensure that each product meets the most stringent standards. This dedication to excellence ensures that your critical operations are safeguarded with dependable power distribution solutions.
Responsive Service and Expert Support
We understand the criticality of your operations and the need for responsive support. LayerZero is dedicated to providing exceptional service and expert support to our valued customers. Our team of skilled technicians, strategically located throughout the country, is available around the clock to promptly address any inquiries or concerns. With our in-depth knowledge and commitment to your success, we are your reliable partner in keeping your facility's power distribution running smoothly.
Discover the Power of LayerZero
Experience the power and reliability of LayerZero's advanced power distribution solutions. Contact us today to explore our comprehensive range of products, discuss your unique facility requirements, and discover how LayerZero can empower your data center or critical facility. Partner with us and unlock the full potential of your power distribution infrastructure.
LayerZero Corporate Links
LayerZero: The Company Of Champions!