Process Transparency at LayerZero
Lifecycle Management of Operations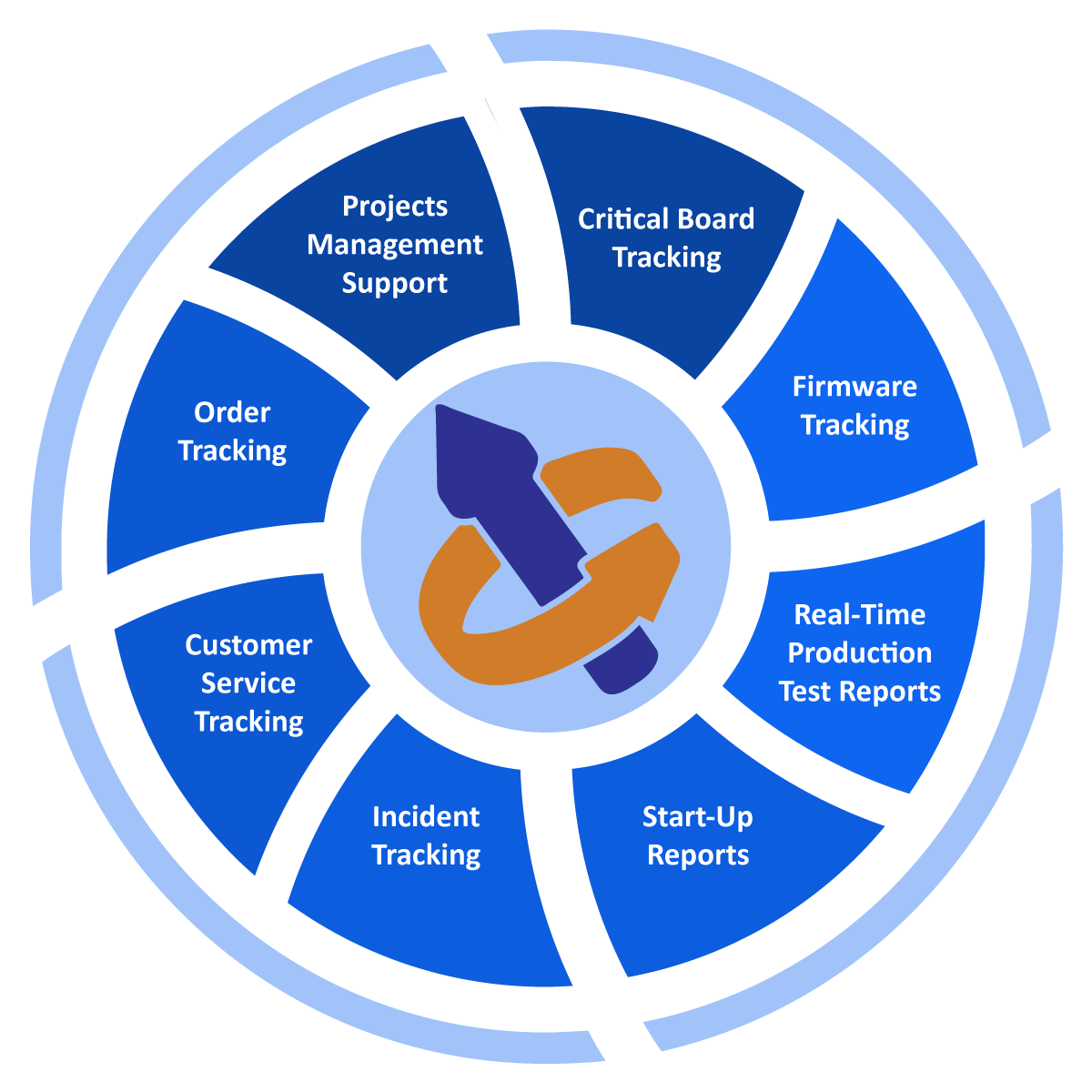 LayerZero Power Systems is dedicated to providing our customers with the highest level of service and support throughout the entire lifecycle of their power distribution systems. We offer comprehensive maintenance services and support for all our products, ensuring that your LayerZero power product operates at peak performance and reliability.
In addition, we provide ongoing training and support to our customers, equipping them with the knowledge and resources needed to effectively manage and maintain their LayerZero power products. Our goal is to deliver the utmost support and service, guaranteeing the long-term reliability and performance of their power distribution systems.
Quality Assurance
At LayerZero, quality is not merely a buzzword but a fundamental principle integrated into every aspect of our product development and manufacturing process. We take immense pride in conducting thorough testing throughout the manufacturing process, surpassing industry standards. Our comprehensive quality control system includes extensive testing, inspection, and auditing to guarantee that every product leaving our facility is of the highest quality.
Our Manufacturing Process:
Minimize defects
Maintain consistent quality across all products
Invest in advanced equipment and technology
Improve accuracy, speed, and efficiency
Uphold the highest quality standards
Continuously review and enhance processes
LayerZero's Commitment to Quality:
Conduct field tests to validate product performance
Value customer feedback
Leverage customer feedback to continually improve products and services
Tracking Critical Components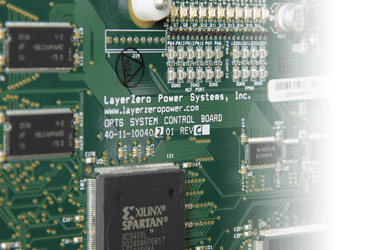 At LayerZero, we understand that true mission-critical systems require the highest level of reliability and availability. That's why we employ advanced technologies, such as data mining, to track the critical boards of all of our systems and build predictive models. By utilizing data mining technologies, we can identify patterns and correlations between potential problems with components that were made at the same time. This proactive approach enables us to take the initiative on replacing components before they could potentially fail, minimizing the risk of unplanned downtime or system failures. Our tracking and predictive modeling process is integrated into our overall quality control system, which is designed to ensure that every component and system we produce meets or exceeds our stringent quality standards. This approach allows us to provide our customers with the most reliable and robust systems available, minimizing the risk of costly downtime and disruptions to their operations.
Maintaining An Active, Dynamic Database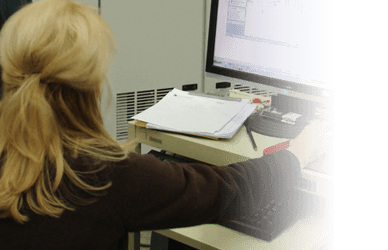 At LayerZero, we understand the importance of keeping firmware current across multiple units to ensure optimal performance and reliability. To facilitate this, we provide extensive documentation on each software revision and make it easily accessible through our eBOSS portal. Our eBOSS portal allows operators to easily check which version of software is installed on each unit and access the latest firmware updates. Operators can request upgrades from within the same eBOSS area, streamlining the process and minimizing the risk of errors or delays. In addition, our documentation includes detailed release notes, outlining the specific changes and improvements included in each software revision. This allows operators to make informed decisions about when to upgrade and to better understand the impact of the new software on their system.
View Test Procedures In Real-Time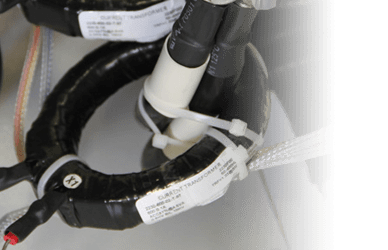 At LayerZero, quality is an integral part of our culture, and we maintain process controls on all operations to ensure that every product we ship meets our rigorous quality standards. Our Quality Assurance Department uses established quality standards to maintain these process controls, and we impeccably test and inspect all parts and sensors of every machine we ship. Our products go through an exhaustive test report procedure to ensure their quality and reliability. This procedure tests the quality of input sources, the ability to connect the load to the appropriate source, the consistency of on-board decisions, status data on power supply usage, and the capability to maintain minimal operation in the unlikely event of a component failure. We believe that testing and inspection are essential components of our quality control process, and we use a variety of tools and techniques to ensure that every product we ship meets or exceeds industry standards. Our testing and inspection procedures are comprehensive and thorough, and we leave no stone unturned in our efforts to ensure the highest level of quality and reliability.
Comprehensive Documentation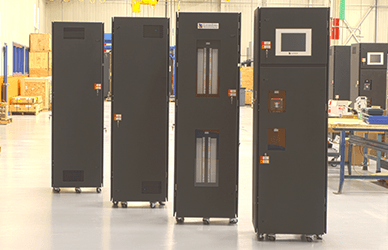 LayerZero provides its customers with complete start-up support, as well as proper operating procedures. Support and training are led by factory-authorized LayerZero technicians, who will be happy to answer any questions you may have.
All Incidents Are Documented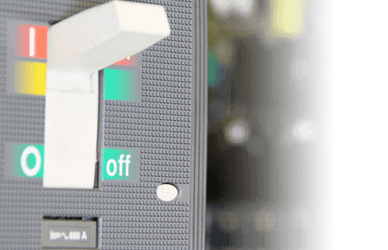 All activities are logged from the instant a customer files an incident report to when a resolution is discovered, and this information becomes part of the permanent history of the machine. Customers as well as LayerZero personnel have the ability to go back and view all of the incidents and services that have been performed on each machine.
All Incidents Are Documented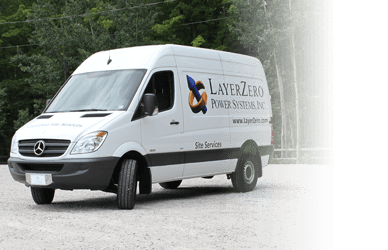 When a customer service engineer performs service, all work is documented and archived in the eBOSS portal as part of the unit history. Customers and LayerZero customer service engineers have access to this information, which helps to better understand the service history of each unit.
Track The Location Of Your Job
Orders are tracked online and updated in real-time through the eBOSS order tracking system. Order tracking enables customers to know exactly where their units are until system start-up occurs.
Integrated Planning Process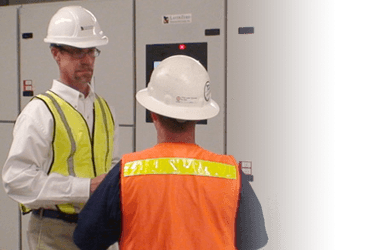 Our planning process is strongly integrated with eBOSS, ensuring that the data used to make decisions happens in real-time, and that this information is unified into one location. eBOSS enables customers to obtain specifications, acquire valuable project documentation, and schedule Customer Service visits.