SafePanel™ Panel Board
The LayerZero SafePanel™ is an IP-20 rated, finger-safe panel board. With the SafePanel, there is no exposure to live bus.
The busway of the SafePanel is located safely behind a plastic resin-injected molding.
The LayerZero SafePanel Maximizes Operator Safety, Permits Safe Installation of Circuit Breakers, and Minimizes the Risk of a Workplace Accident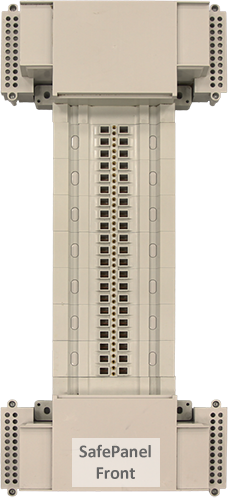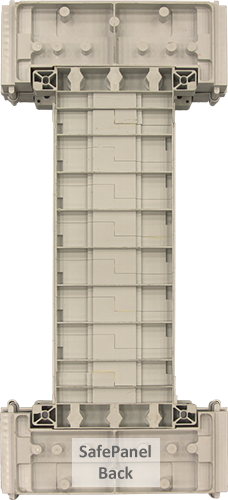 SafePanel Wells are Almost 1 Inch Deep
The SafePanel wells are almost 1" deep, creating an "arc-free zone" designed to protect the operator.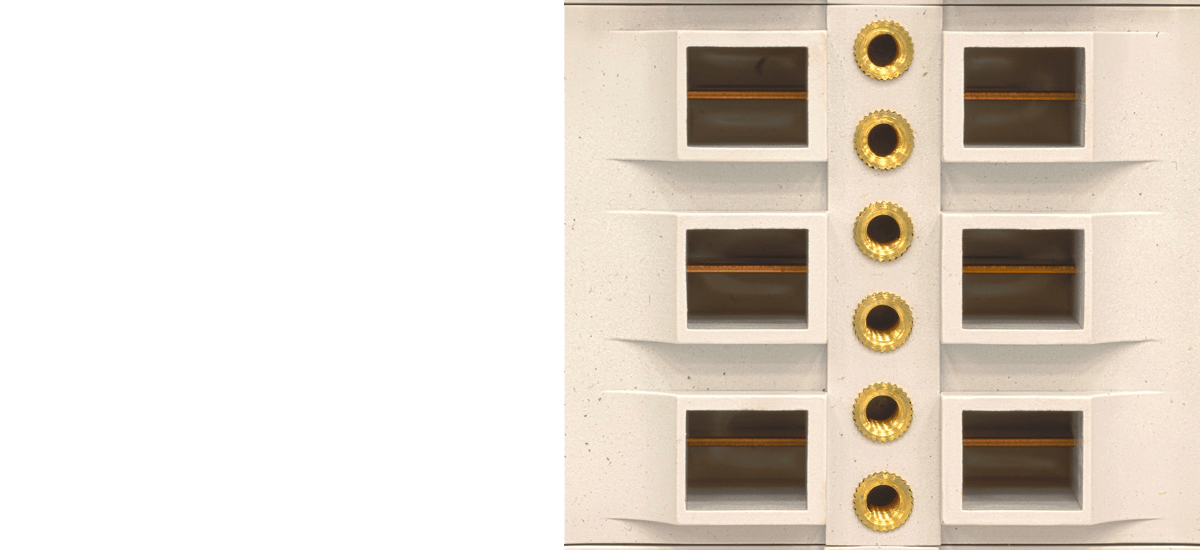 225 A - 400 A SafePanel Shrouds
In addition, LayerZero offers shouds to cover up the SafePanel wells.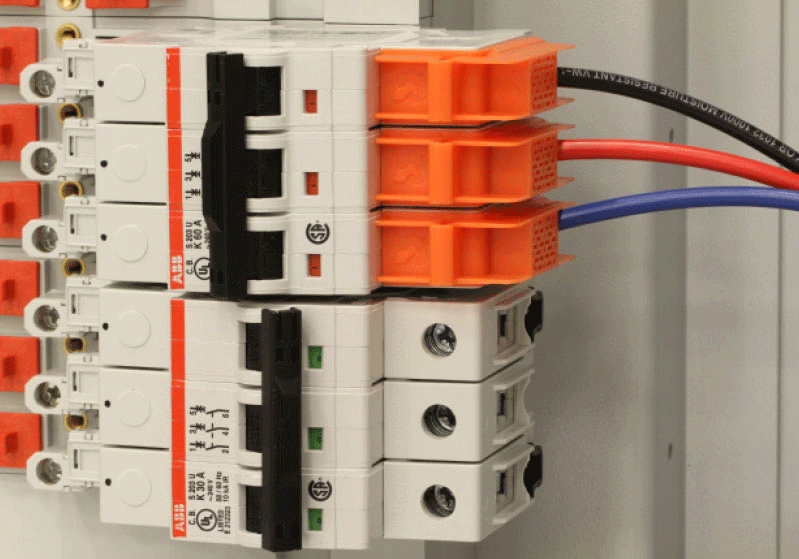 1200 A SafePanel Shrouds
LayerZero Power Systems currently offers the 225 A, 400 A, and 1200 A SafePanel™.
SafePanel Installation
225 A & 400 A SafePanel™
42-Circuit SafePanel™ Circuit Breaker Installation
1200 A SafePanel™ Circuit Breaker Installation